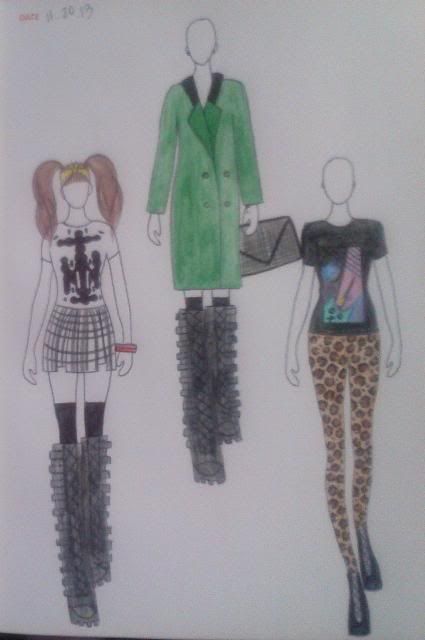 This is another set of outfit ideas that tie into my last sketch, influenced by punk, japanese street style, and school girl outfits. This one is inspired by something else, too, but I can't put my finger on what it is.
I plan to wear the black and white outfit under the green coat.
This is the whole "collection" together:
I might be doing a few more though since I'm still really into this style.