This is going to be my first weekly summary. At the end of every week, I'm going to wrap up everything I did, like a little newsletter.
Instagram Photos: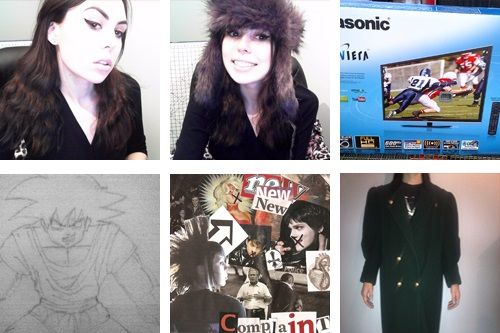 1. Christmas day look
2. My new hat
3. New TV
4. A painting of Goku that I'm working on
5. New Complaint Collage
6. A coat I'm upcycling
Blog Posts:
This last week was Christmas, so I didn't post very much. I took it as a little break for myself, since I figured most people would be focusing on Christmas, and not paying much attention to fashion blogs. But, I got some cool things for Christmas that I'll be featuring in a video, probably sometime next week. And I also started working on a painting and a coat. Hope you had a Happy Holidays, and have a Happy New Year!
Follow:
Facebook
|
LookBook
|
Instagram
|
Youtube
|
Blog Lovin'