Instagram Photos: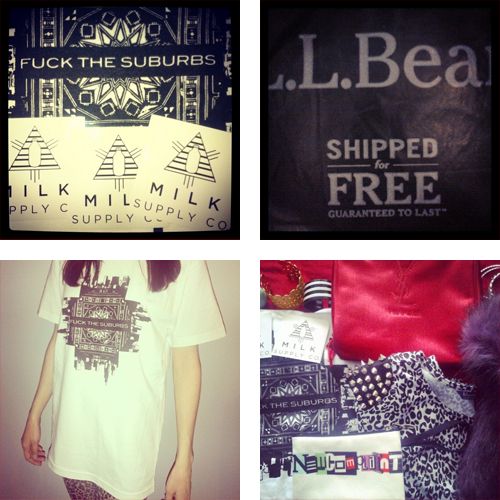 1. Awesome t-shirt and stickers from Milk Supply Co.
2. My jacket came from LL Bean in some hideous packaging
3. Me wearing my new shirt
4. My Holiday Haul
Blog Posts:
This week I've had friends over again, so I've been very busy. I've been cooking up a storm, cooking all my favorite recipes. I really wish I had been taking pictures of everything I've made, but I forgot. I'll have to start taking pictures next time. I also spent a day making my Holiday Haul video, and learned to use Sony Vegas.
FACEBOOK | LOOKBOOK | INSTAGRAM | YOUTUBE | BLOG LOVIN'