Instagram Photos: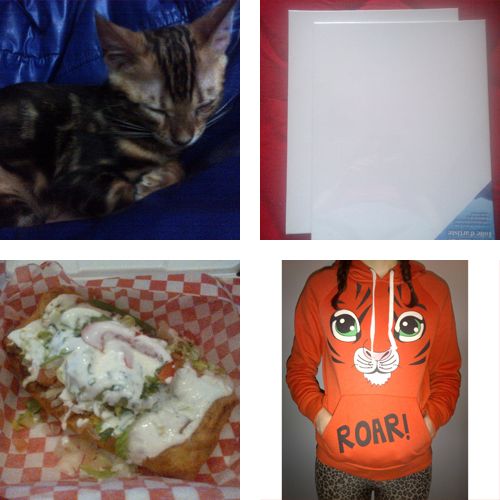 1. My friends adorable bengal kitten!
2. Bought some new canvases
3. Chimichanga!
4. My chilling around the house outfit
Blog Posts:
This week I went to a friends house for a few days and I got to play with his adorable kitten! Then a few days later my friends came to my house so I've had a very busy week! Yesterday we got some mexican food and I threw on my tiger hoodie. I'm still doing Insanity, and I'm starting to see the results. Exciting! While my week was very occupied, it was fun and I'm feeling very relaxed.
FACEBOOK | LOOKBOOK | INSTAGRAM | YOUTUBE | BLOG LOVIN'