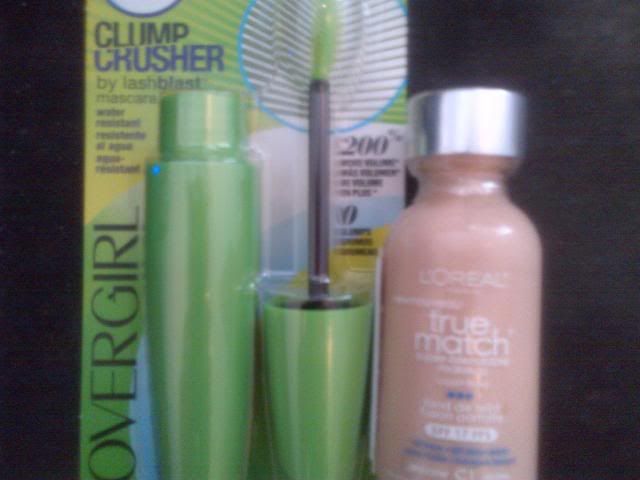 Covergirl Clump Crusher Mascara
Everything they say about this mascara is true. When I used it, there was only one clump, and I was easily able to brush it out. It made my lashes look naturally long. It's the best mascara I've used, and wasn't even expensive. I'm still trying to figure out how to use the applicator because it's weird shaped, but other than that this mascara is perfect.
L'oreal True Match Foundation
This foundation is the closest I've found so far to my skin tone. I really liked that they offered it in warm, cool, and neutral. I picked cool because my skin has sort of a green tint to it, and typically every foundation I try is too orange. I still don't think it's my perfect match because it's a tiny bit too pink. It's really hard for me to find a foundation that matches my skin tone because I'm so pale. Maybe in the summer this will match my skin tone though. I wasn't impressed with the formula. It's not the worst I've tried, but when you look at your skin up close with this foundation on it looks pretty horrible. It's very cakey and flakey. I don't think I'd be comfortable wearing this foundation out, but I'll keep using it for pictures because that's the only time I wear foundation anyway.
Have you used these products? Tell me what you thought!
FACEBOOK | LOOKBOOK | INSTAGRAM | YOUTUBE | BLOG LOVIN'