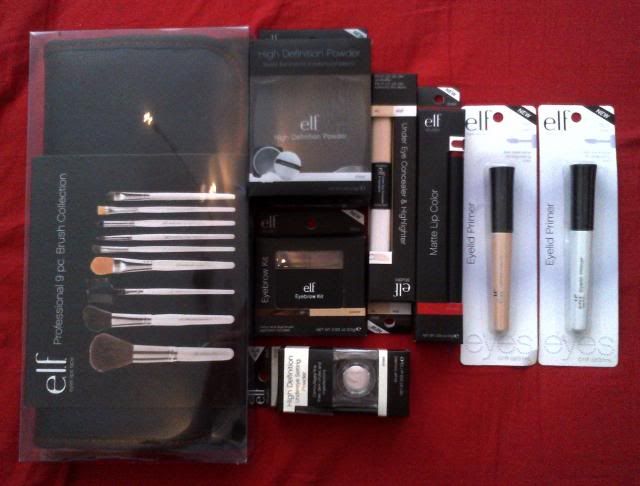 I recently recieved my order from E.L.F. I bought all of this for about $17 during their 50% off sale, and with shipping to Canada it came out to about $30. I'm pretty happy with most of the products. I've been trying to build up my make up collection, and now with this order I feel like I have pretty much all the make up I need for my photo shoots. The only things left that I really want are some wacky colored lipsticks. I think these products are great for me because I'm still sort of a beginner when it comes to make up, and I'm on a budget.
Very sorry for the low quality pictures!
Professional 9 pc. Brush Collection
The E.L.F. brush sets are very frequently recommended for beginners looking for their first brush set, so that's why I wanted to get one. So far I like all of the brushes I've used, and I also really like the case. The case has two pockets and they actually fit everything else I bought, except for the High Definition Powder.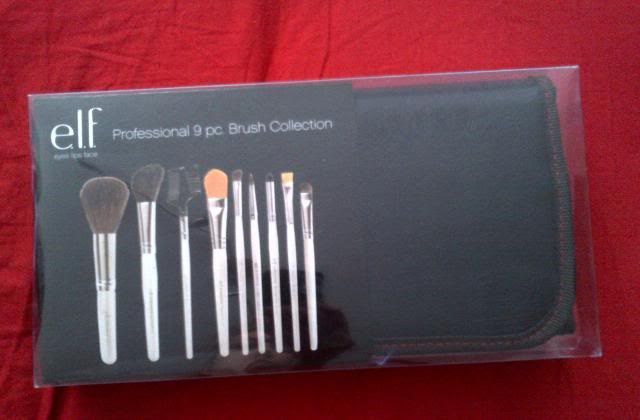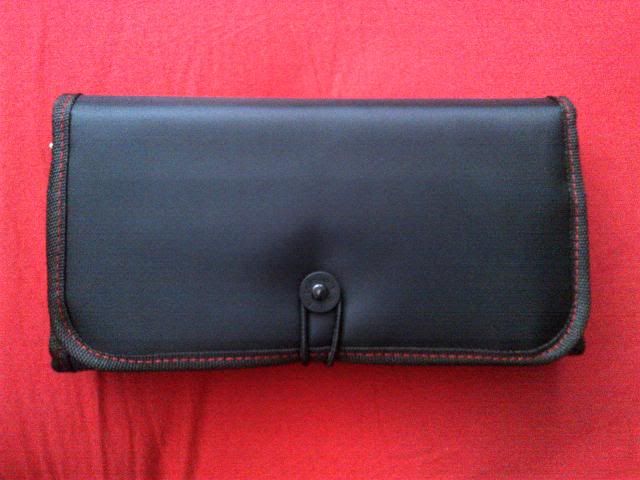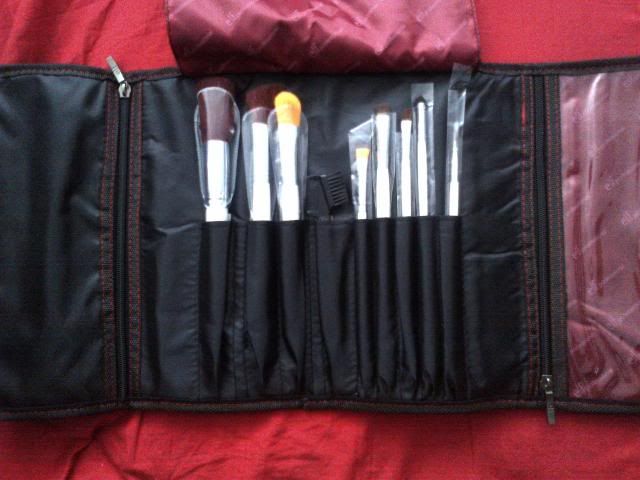 1. Total Face Brush
: I wasn't totally sure what this was for, but I did try it. I figured it was either for translucent powder, or brushing away fall out. Whatever I'm supposed to do with it, I did like it. It was very soft and fluffy!
2. Bronzing Brush
: I really like this one! It's applies bronzer quite subtly to my face, and I can blend it out very nicely with it too.
3. Foundation Brush
: This was my first time using a brush for foundation instead of a sponge or my fingers. So far, I like it. This brush is very soft and didn't shed. I also liked that I had more control of where the foundation goes. I had trouble doing my nose with the brush, though.
4. Brow Comb & Brush
: I haven't used this brush yet because I don't want to trim my eye brows right now, but I will be in a few months when I start doing my photo shoots.
5. Eye Liner Brush
: I haven't used this brush, because I use the applicator that my eye liner comes with.
6. Eye Shadow Brush
: I love this brush for the most part. While it does shed quite a bit, it did a really nice job at applying my eye shadows. The eye shadows were applied very nice and thick, and not much was left over on the brush. I also happen to really like the shape. It's quite big compared to the old eye shadow brush I had been using.
7. Defining Eye Brush
: I used this as a crease brush since I wasn't quite sure what it was for. I suppose it could also be used to apply eye shadow under the eye. It shed a little bit, but applied my eye shadow very thick and seemed to be a good size and shape to use as a crease brush.
8. Smudge Eye Sponge
: I used this brush to smudge brown eyeliner along my top lid for a natural look. I really liked it. It seemed to smudge it around nicely, without picking up much of the product. I've used brushes like this in the past, and they picked up a lot of the product, and it ended up in places I didn't want it.
9. Lip Defining Brush
: I haven't used this one because I already own a lip brush that seems better than this one.
Eyelid Primer in Sheer and Pearl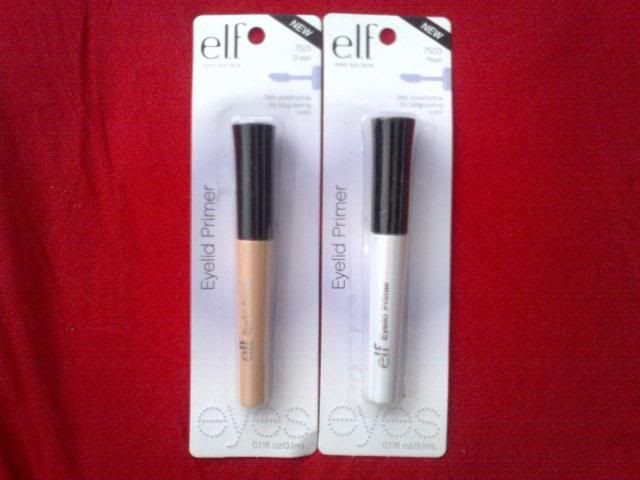 I like these for the most part. I really like the sheer one, but the pearl is sooooo SPARKLY. SO SPARKLY, which I don't like. When using either, there was a little bit of creasing, but once I put on the eye shadow you couldn't see it. The eye shadows stuck onto it REALLY well. They stuck on so well, it became hard for me to blend them. I guess I finally need to learn to blend! Also, it made my eye shadow last for a lot longer. So I love the Sheer, hate the Pearl. I'd like to try out the other colors too.
Undereye Concealer & Highlighter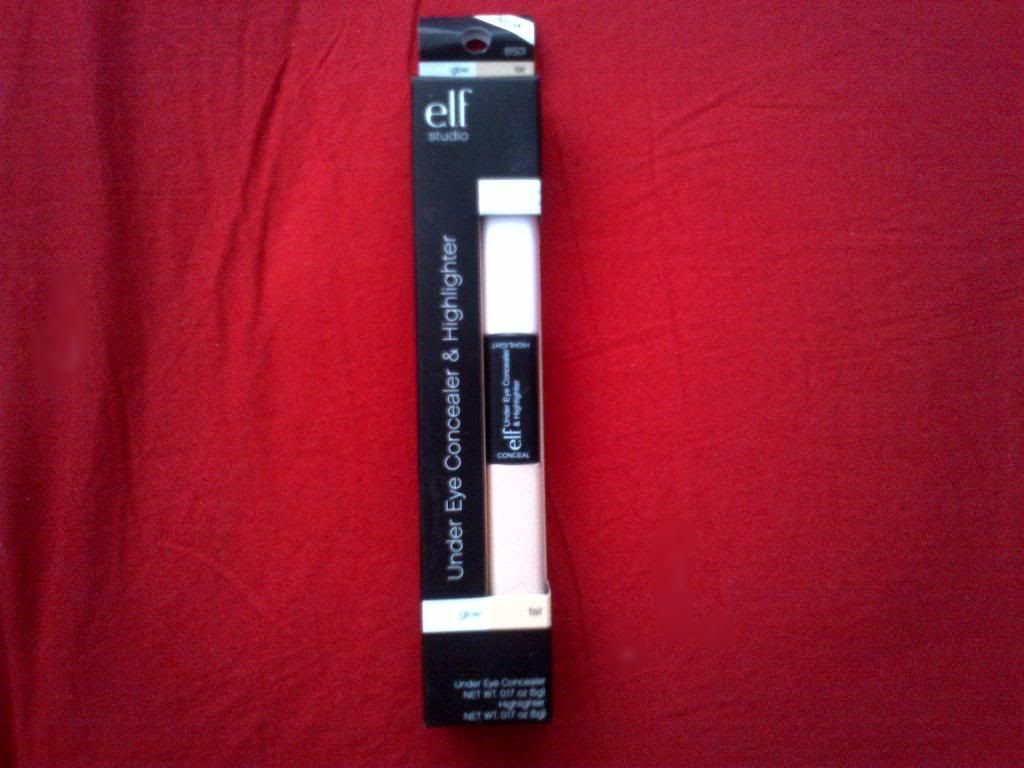 This product is ok. It didn't quite cover my dark circles, and settled into my fine lines. I think next time I will splurge on a product that works better, but for now this one is ok. I applied the concealer, waited for it to dry, then applied the highlighter. The highlighter actually did help cover a bit more. The highlighter is a little bit sparkly, but it's not very noticeable. Then I used the Undereye Setting Powder, and then the High Definintion Powder (because the Undereye Setting Powder didn't work well enough). The powders helped with the creasing a little bit, but overall, you could still see my dark circles and wrinkles a little bit.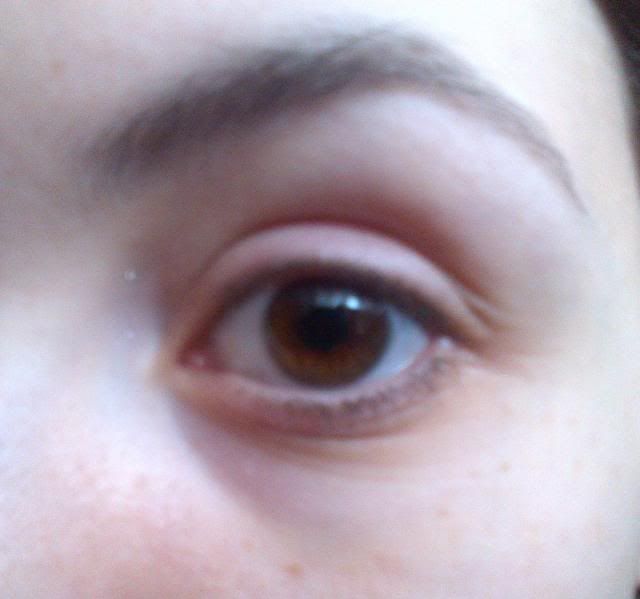 No make up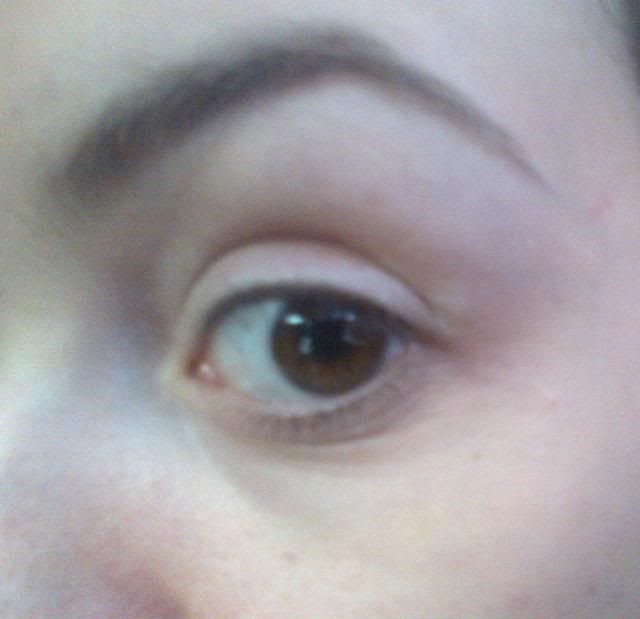 Undereye Concealer and Eyelid Primer in Pearl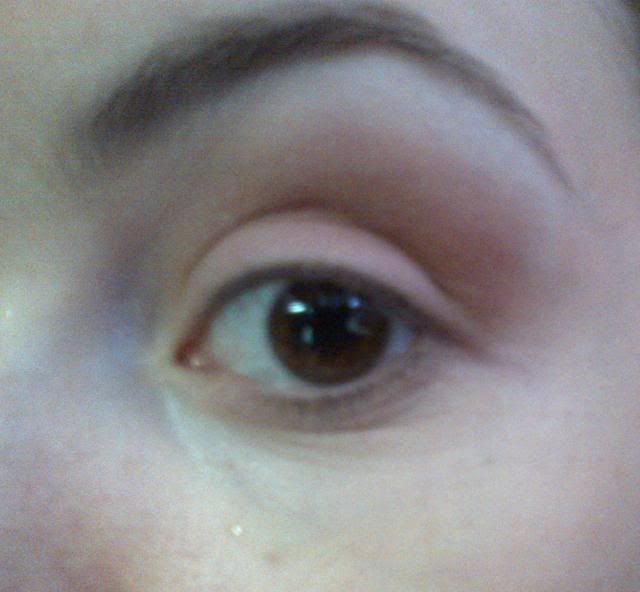 Undereye Highlighter and Eye Shadow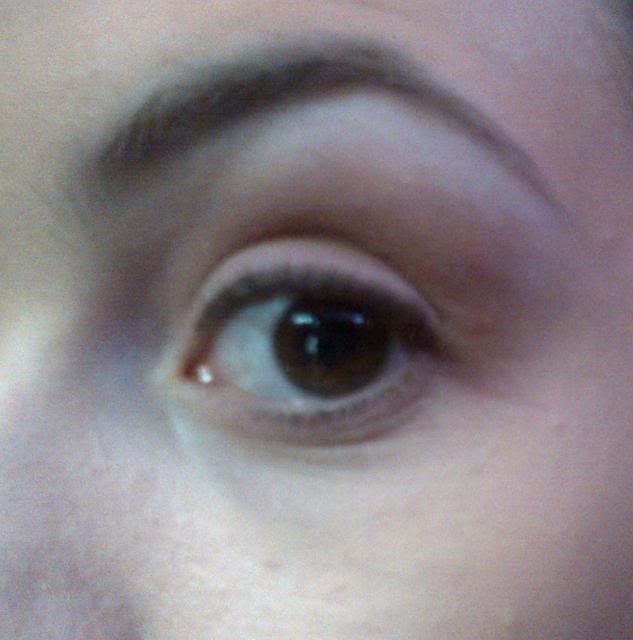 Undereye Setting Powder and eyeliner, mascara, and foundation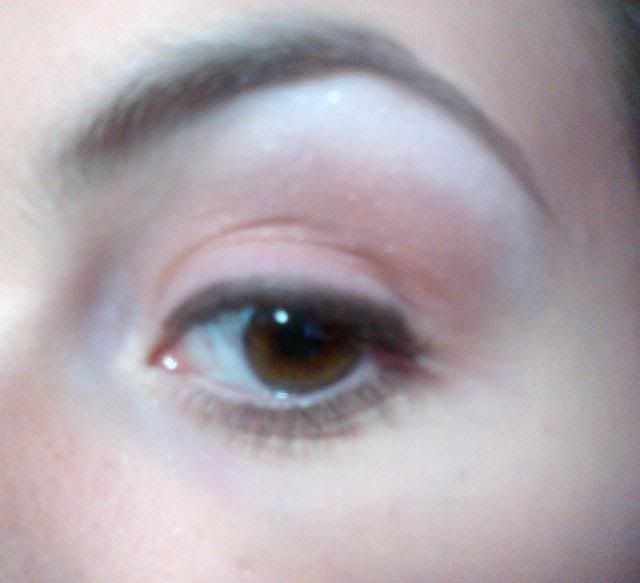 The full look, with contour and High Definition Powder. So from this picture you can tell how damn sparkly the eye primer is, and also what the Undereye Concealer and Highlighter didn't cover.
High Definition Undereye Setting Powder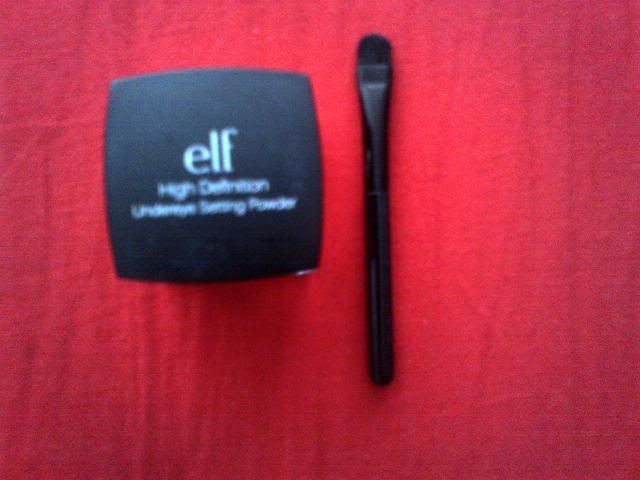 This product almost does nothing. It's the only thing I regret getting, but I got it for only $.50 or something. The reviews I read for it were quite bad, but I still wanted to try it. I think part of the problem may be the horrible brush it comes with, barely and powder will go on it, and it will only apply the powder to first spot you place it. It won't move or blend the product around. The powder itself is also bad. It's barely even powder, it's mostly just sparkles. When you apply it, all you will see after is a couple tiny little sparkles. More than anything, it just looks like some sparkles from you eye shadow fell under your eye. Not a good look, in my opinion. I did try it with a different brush, and I was able to apply it better. It did help a little, but I feel like the High Definition Powder did a better job.
Matte Lip Color in Rich Red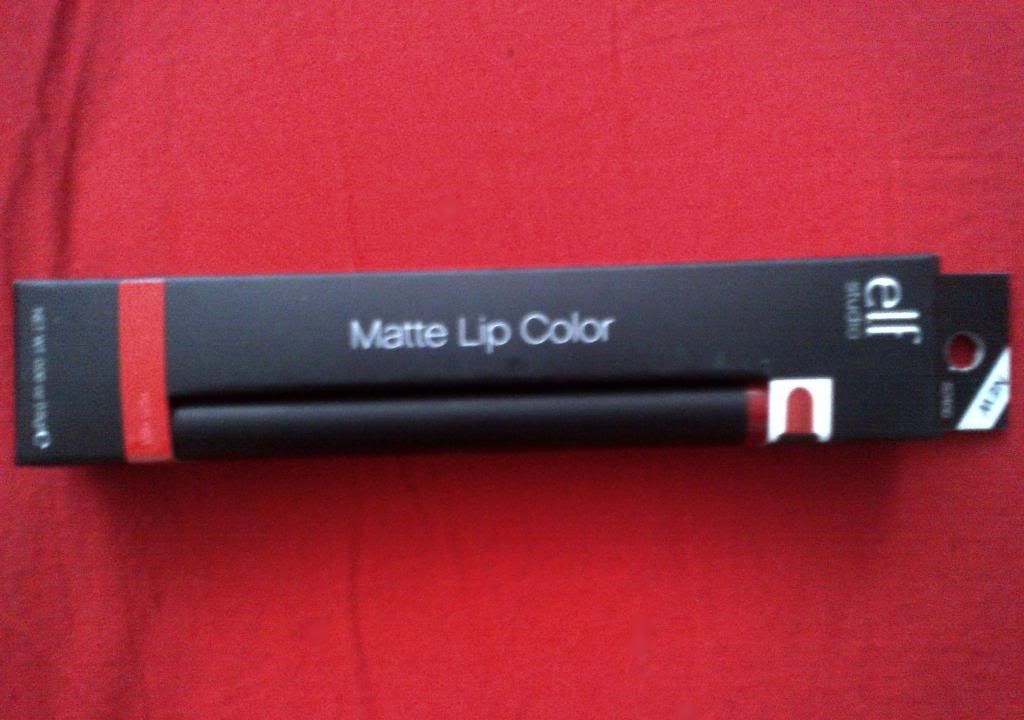 I really like this lipstick. It is a somewhat pinkish/blueish red, that is VERY vibrant. It has a slight shine to it. I can't comment on how long lasting it is because I put it on to try it, then took it right off, but what I can tell you is that it will definitely stain your lips. I actually liked they way it stained, however. It was a very pretty hot pink. I threw some chapstick on top of it, and I thought it looked really pretty, and could work for natural looks.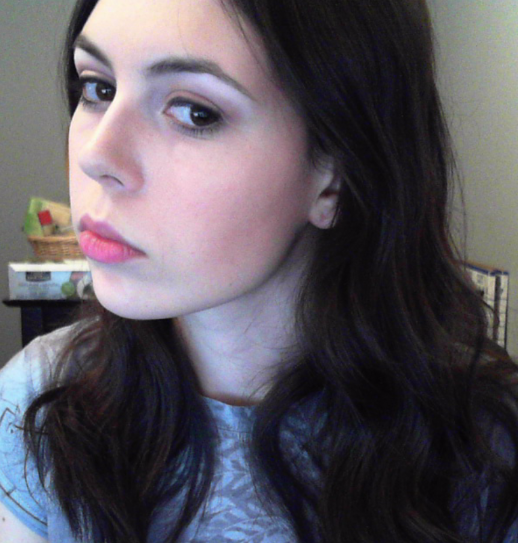 My lips stained pink
High Definition Powder in Translucent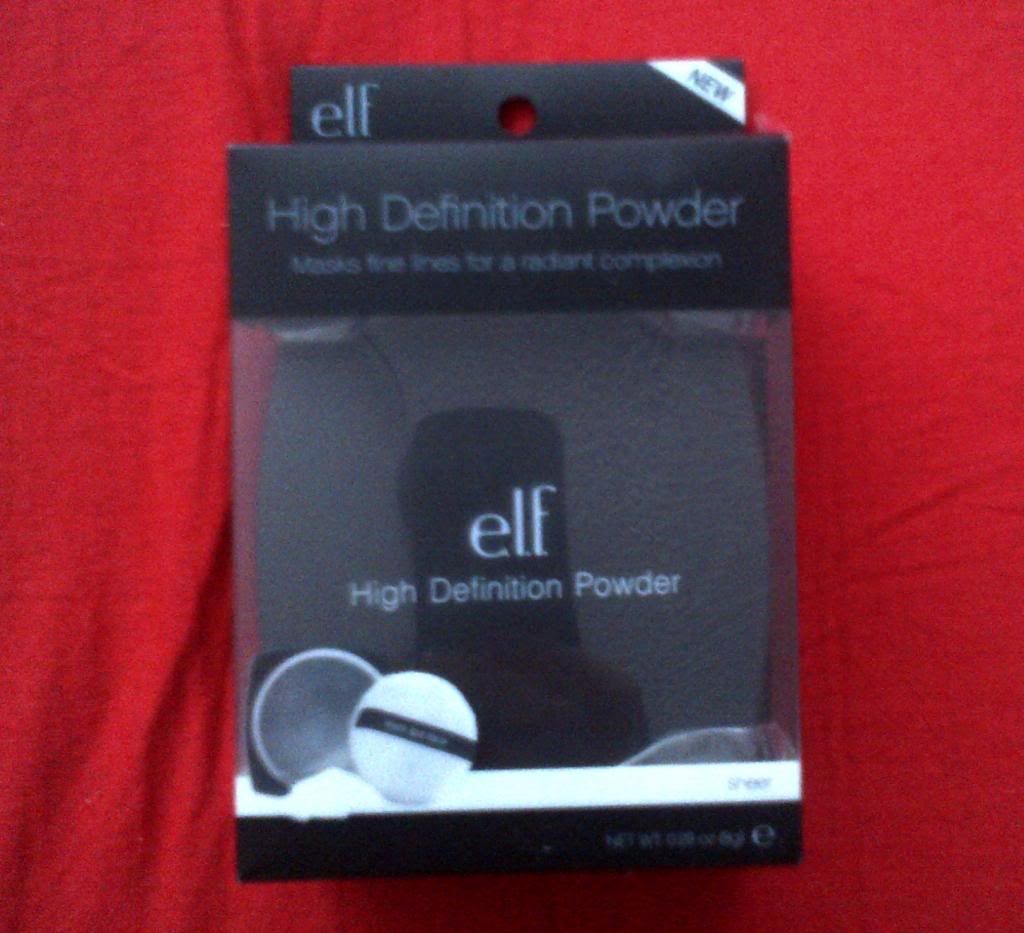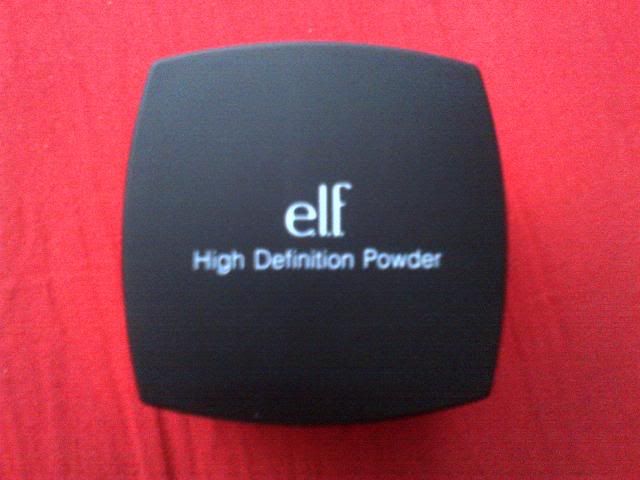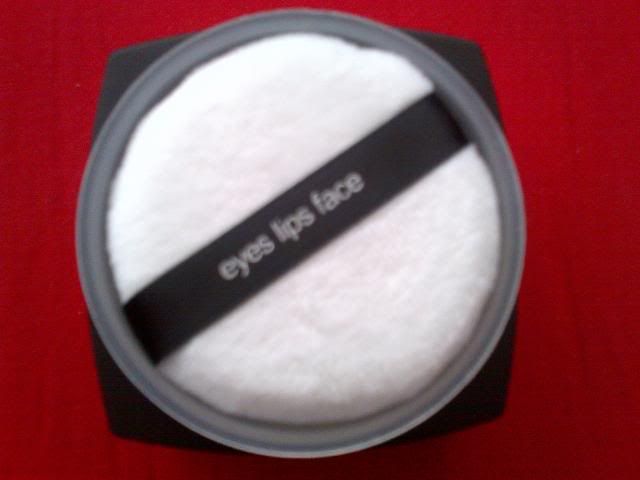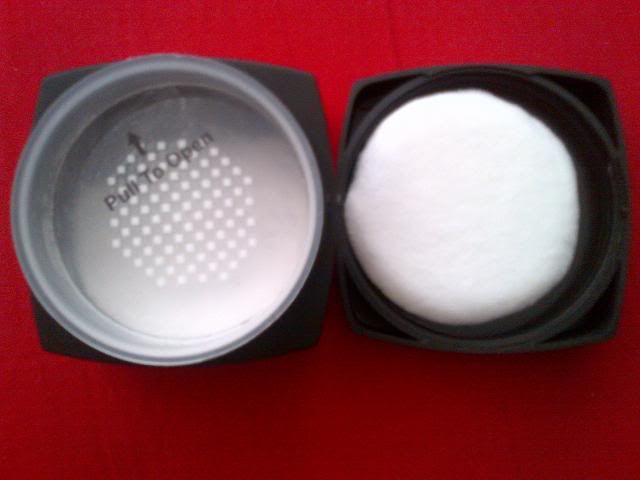 I'm very happy with this powder. I used it at the very end of my make up routine, and I felt like it definitely completed the look. It took away all the shine, and made my face, the foundation, bronzer, and blush look very matte. It gave me a somewhat airbrushed, professional look. I was impressed.
Eyebrow Kit in Dark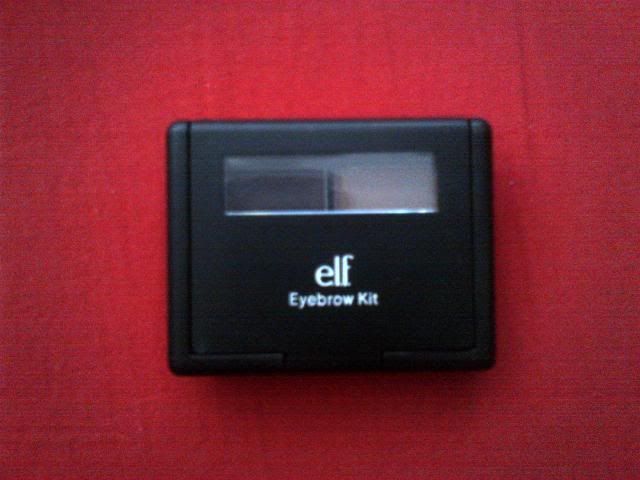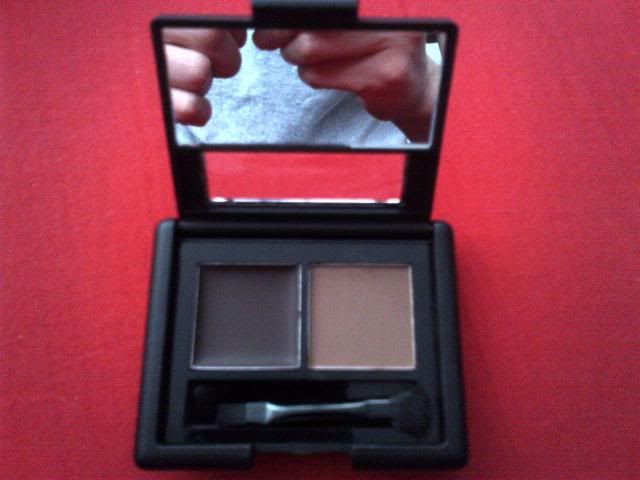 I like this kit. Before I would just use an eyebrow pencil and blend blend blend, but this is much more subtle. I couldn't get the full affect, because my eyebrows are completely grown in right now, and I don't want to trim them because then I will have to fill them in every day again and it annoys me :) I'll start using this kit once I start taking photos, but for now, it seems like this kit will work for me. I got it in Dark, and it is the perfect color for me because my eyebrows are very dark brown.
Have you tried these products? What did you think?
FACEBOOK | LOOKBOOK | INSTAGRAM | YOUTUBE | BLOG LOVIN'