Instagram Photos:
1. My new fashion sketch
2. A delicious sandwich I made
3&4. Nurse Akali Cosplay
Blog Posts:
Plaid Dresses Sketch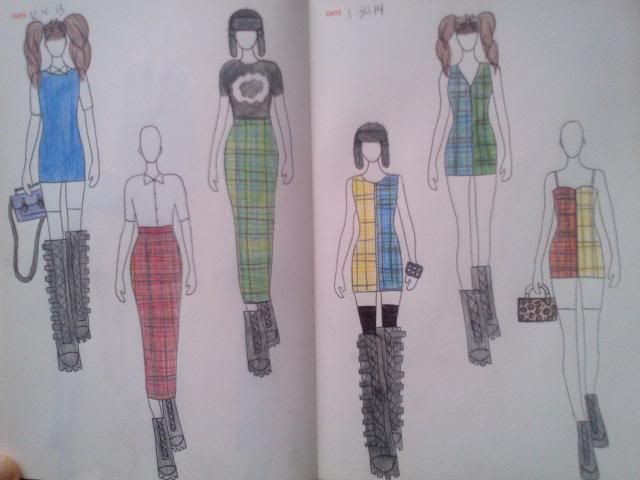 Where does the time go? These weeks keep going by so fast. I honestly haven't done anything exciting lately. Just doing my normal stuff, cooking, exercising, reading, and video games. I hope something exciting comes up to break the routine. Something kinda fun though is that I decided to continue working on my Yuno cosplay (from Mirai Nikki). It's going to be a lot of work, but here we go!
FACEBOOK | LOOKBOOK | INSTAGRAM | YOUTUBE | BLOG LOVIN'