Instagram Photos:
1. My Grunge Americana collection
2. My Pikachu purse
3. Caturday outfit grid
4. Potato salad I made
Blog Posts:
Grunge Americana Sketch Part 2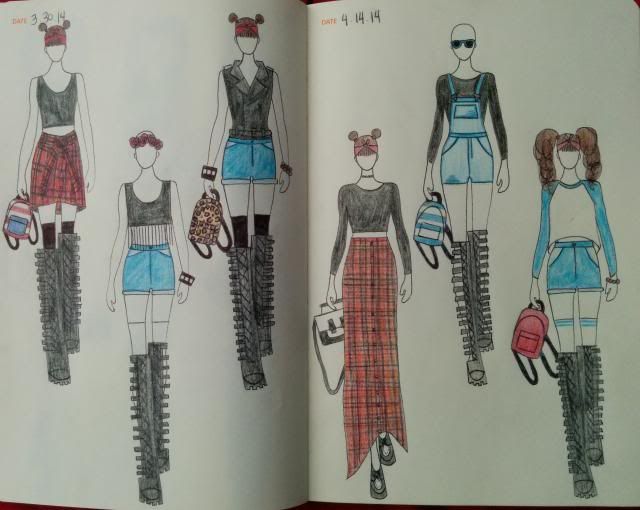 I don't even know what happened this week. I blinked my eyes and it was Thursday. I've been cooking a lot of new recipes and working out a lot. I'm going to try to photograph my food more. I know that's probably not super interesting to most people, so I'm going to contain it to one post. I ordered a wig for my photo shoots that I'm pretty excited about. It might take a really long time to ship though, because it's coming from China. So that's pretty much everything. I don't celebrate, but Happy Easter!
FACEBOOK | LOOKBOOK | INSTAGRAM | YOUTUBE | BLOG LOVIN'