Instagram Photos:
1. Nachos!
2. Regram from BlackMilkClothing
3. Bracelets from Kinder Surprise
4. Super hero outfits I really want from BlackMilkClothing
5. My new wig
6. Funny sewing machine diagram
Blog Posts:
Inspiration Album #9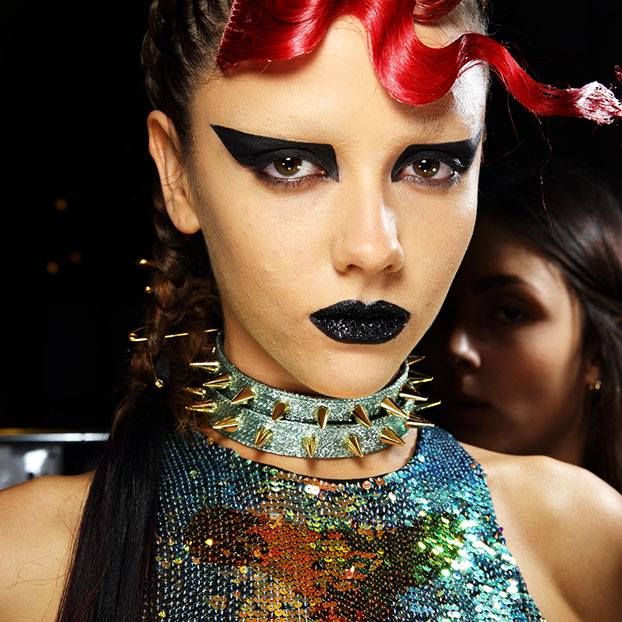 This week I got my wig! It's my first wig I've ever had, so it's a totally new thing to me. I'm figuring out the best way to put it on and take care of it. It ended up being a little oranger than I wanted, but it's actually and orange to brown ombre, so it's ok. I think my eyebrows look pretty funny with it, but I will be changing my eyebrow color for my pictures. I'm planning on pink and blue, and maybe eventually green or purple if I get outfits that go with that. I've also ordered a few small accessories like hair clips and eyelashes that I'll need. Everything is starting to come together. I never thought that I would need THIS much preparation, but I want everything to be perfect. I haven't been blogging as much because I'm focusing on getting everything right for these photos, as well as a few other things. I really thought that it would have happened by now, so I didn't have a whole lot of posts planned. But I've been very active on Instagram! I can't wait for these outfit photos. How about you?
FACEBOOK | LOOKBOOK | INSTAGRAM | YOUTUBE | BLOG LOVIN'