Today I have a makeup review for a few makeup kits by One Direction. This review is courtesy of
Markwins Beauty
, so thank you for the chance to do this! To see more about these kits
click here
!
First off, I want to say that I was really surprised by these kits. They weren't what I was expecting from makeup by One Direction. I actually really liked most of the stuff it came with.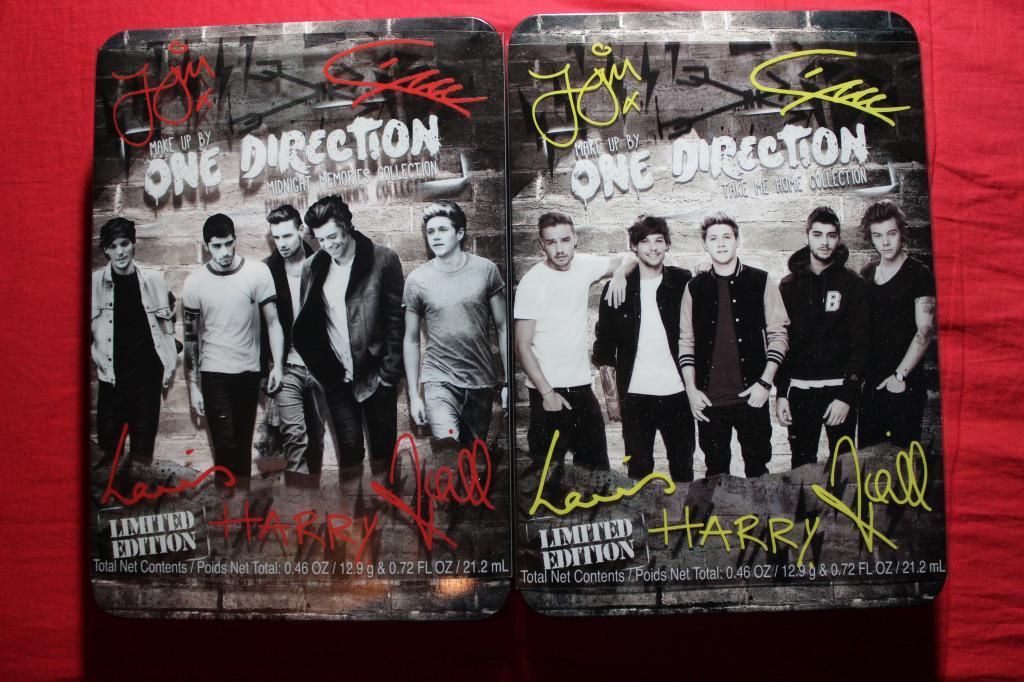 Here's the front of the kits, really nice packaging!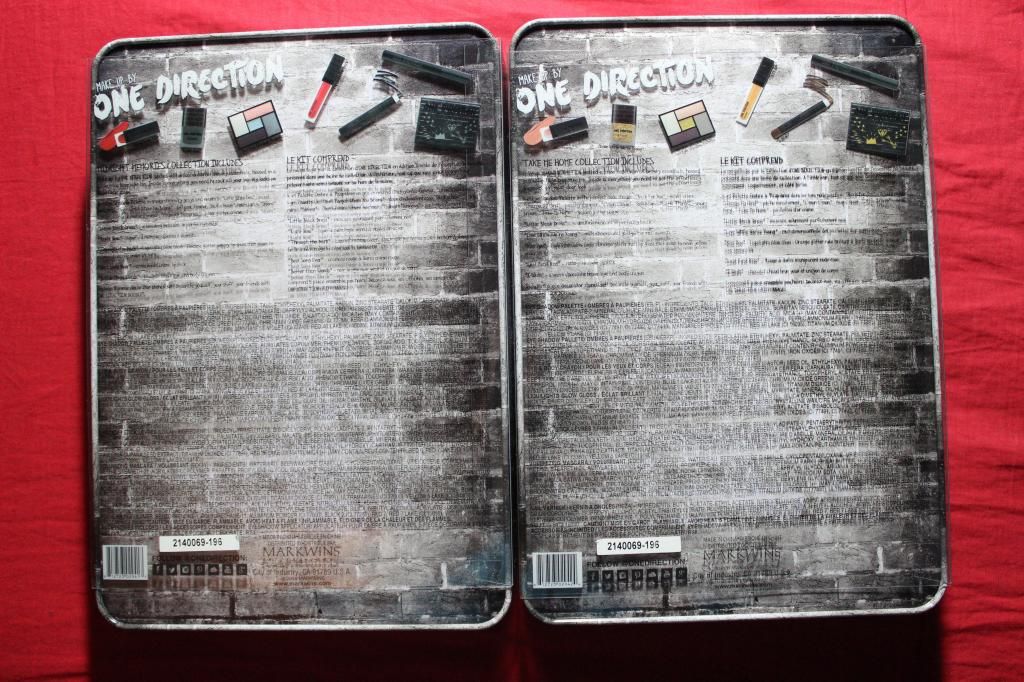 Here's the back.
It all came in these really nice cases. I'm definitely going to reuse them for something, but I don't have any ideas quite yet!
Here are my looks using the makeup from each kit. The kit on the left was more my style, but I really enjoyed things from both.
Here's what they look like inside. They each come with eyeliner, an eyeshadow palette, lipstick, lip gloss, mascara, nail polish, and some stencils.
I absolutely loved the eyeshadows and the lipsticks. The coral lipstick is one of my favorite lipsticks now. They're both long lasting and have a really nice creamy formula.
The eyeliner was pretty standard. Worked pretty well. I don't really like lip gloss, so I didn't try them, but I imagine they would look good on top of the lip sticks.
The mascara in my opinion was just unusable. The applicator is really cheap.
The nail polishes I definitely liked, and the stencils aren't something I would use.
They both have suggested eye looks for 3 different eye colors. The looks I did on myself were actually the suggested looks for brown eyes. I liked them a lot, but I really want to try the other ones too, because sparkles!
Here are the eyeshadow palettes.
These are swatches I did with E.L.F. primer on the bottom half. The color pay offs were quite nice.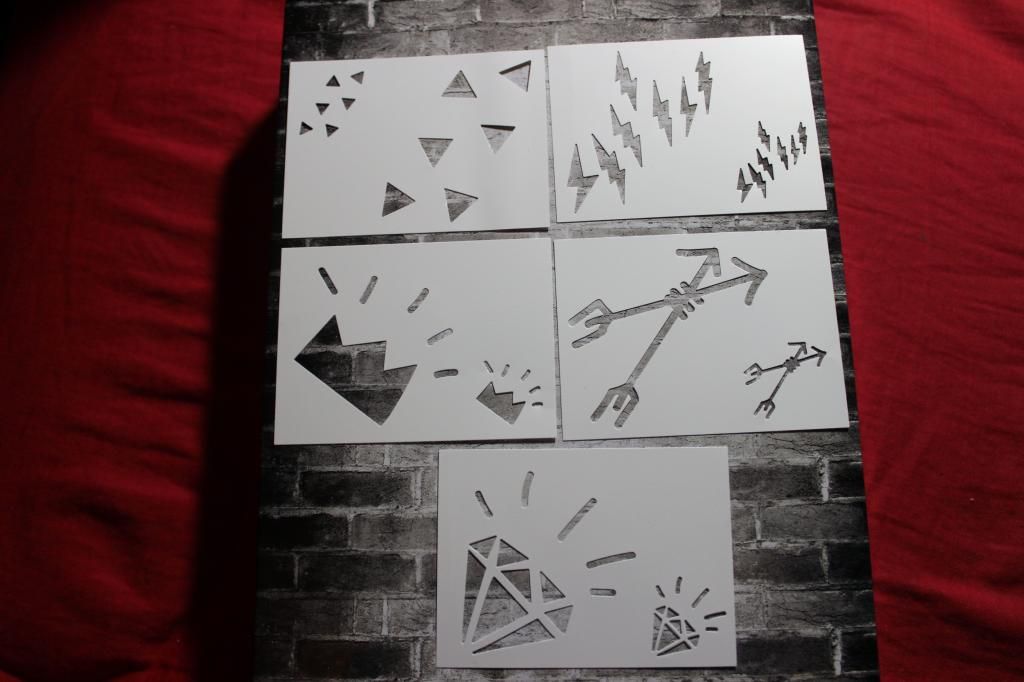 These are the stencils it came with. They are the same in each kit. I probably will never use them, but it might be something a younger girl would like.
This is the nail polish kit I got.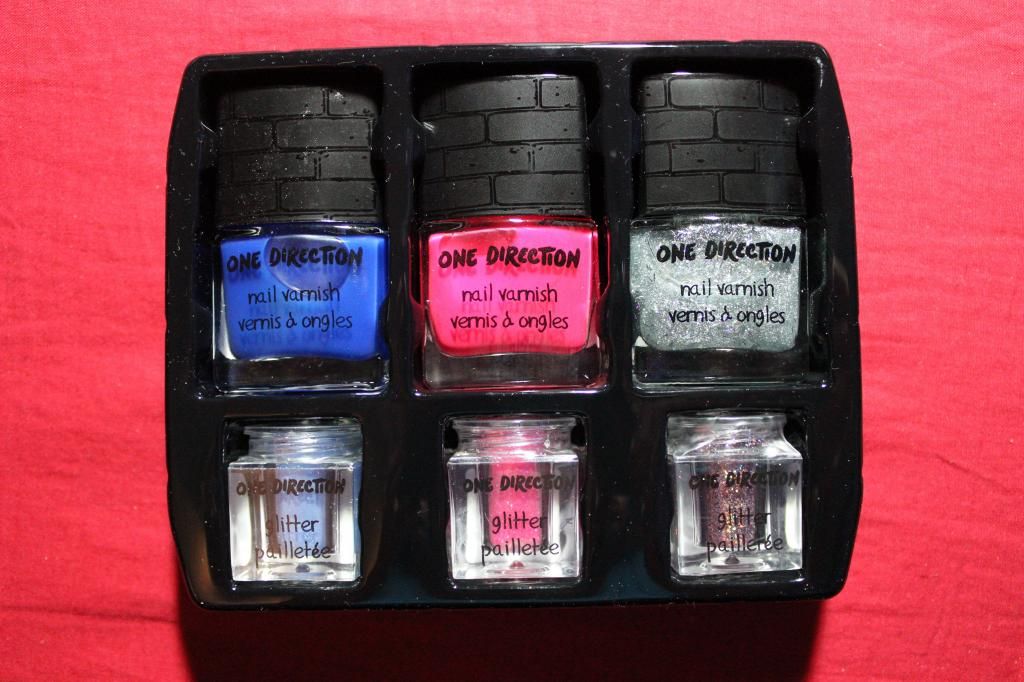 Here are all the 5 nail polishes from the 3 kits. (I suck at taking pictures of my nails.)
3 of the nail polishes came with sparkles. They looked pretty cool, but I don't think I would put in that amount of effort on a regular basis. I'm not really a nails girl.
The dark grey and pink are definitely some of my favorite nail polishes now. The blue, however, I really didn't care for.
Overall, I really liked these kits. I really really liked the lipsticks, eyeshadows, and nail polishes.
If this isn't the type of thing you would buy for yourself, I think it would make a great gift for a younger girl getting in to makeup. This is something I would have loved as a preteen. Though if you're buying this as a gift for someone else who doesn't own a lot of makeup already, I would have to recommend including a different mascara and a couple eyeshadow brushes.
Anyway, I had a lot of fun doing this review. Big thanks to
Markwins Beauty
and
Brand Backer
!
BLOGGER|WORDPRESS|TUMBLR|FACEBOOK|LOOKBOOK|INSTAGRAM|YOUTUBE|BLOG LOVIN'